Tyler Ford
12/22/2020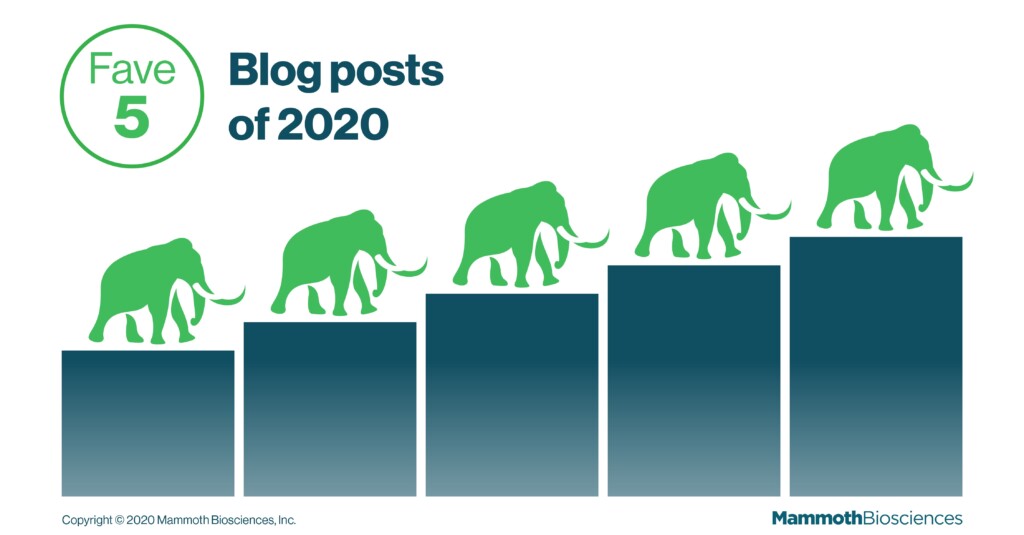 In this year-end blog post, we take a look back at our favorite posts from 2020. We're proud to be a useful resource for those looking to learn about CRISPR, diagnostics, COVID-19, and much more. Read on to get a taste of the great content coming from the Mammoth blog!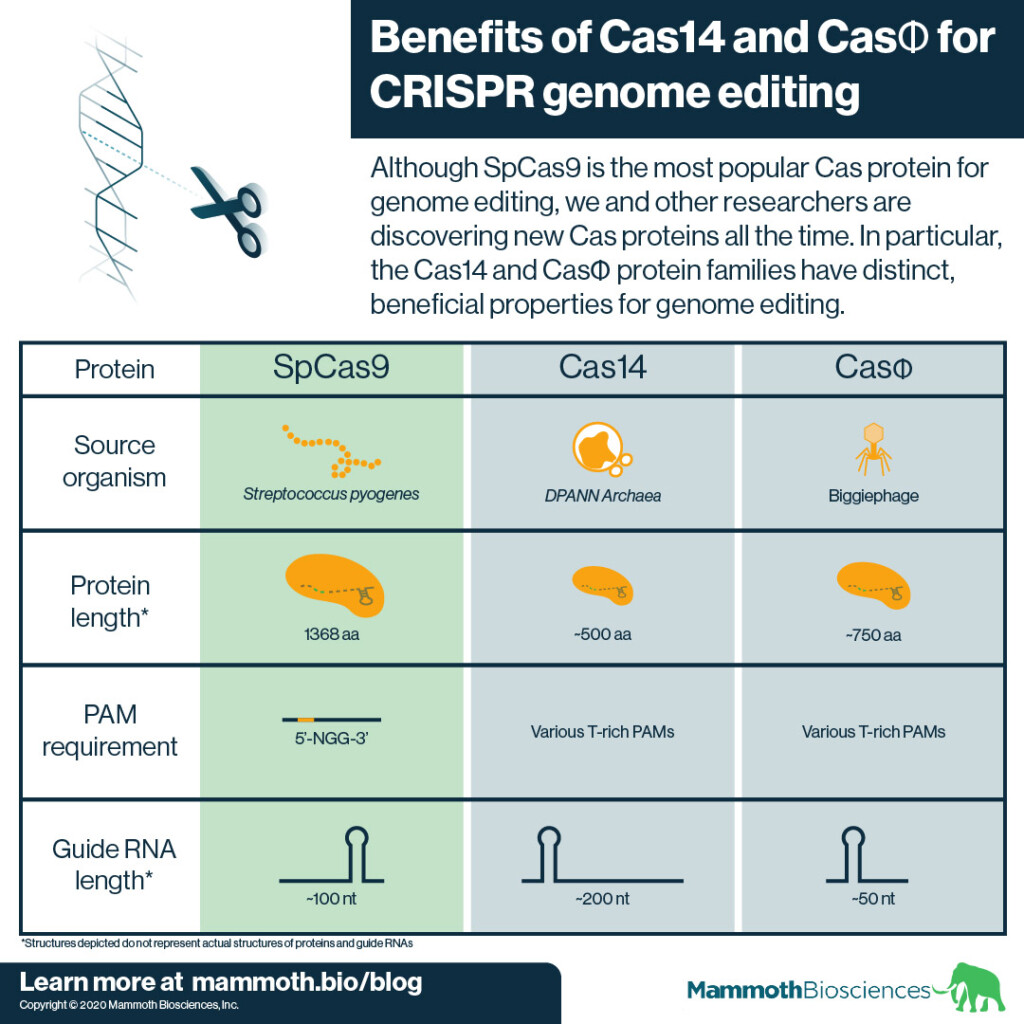 Genome editing is the process researchers use to make targeted changes to an organism's DNA (its genome). Scientists have used a variety of technologies for genome editing (see the history of genome editing here). However, since ~2012, CRISPR has made the genome editing processes much easier. CRISPR associated or "Cas" proteins drive this process. They are relatively easy to target to specific DNA sequences. They also work in many organisms.
Yet, the main Cas protein currently used for CRISPR genome editing, SpCas9, has limitations. In this post, we cover SpCas9's limitations and how newly discovered Cas protein families, Cas14 and CasΦ, potentially overcome these limitations. We hope Cas14 and CasΦ will enable more efficient genome editing in diverse organisms and tissues.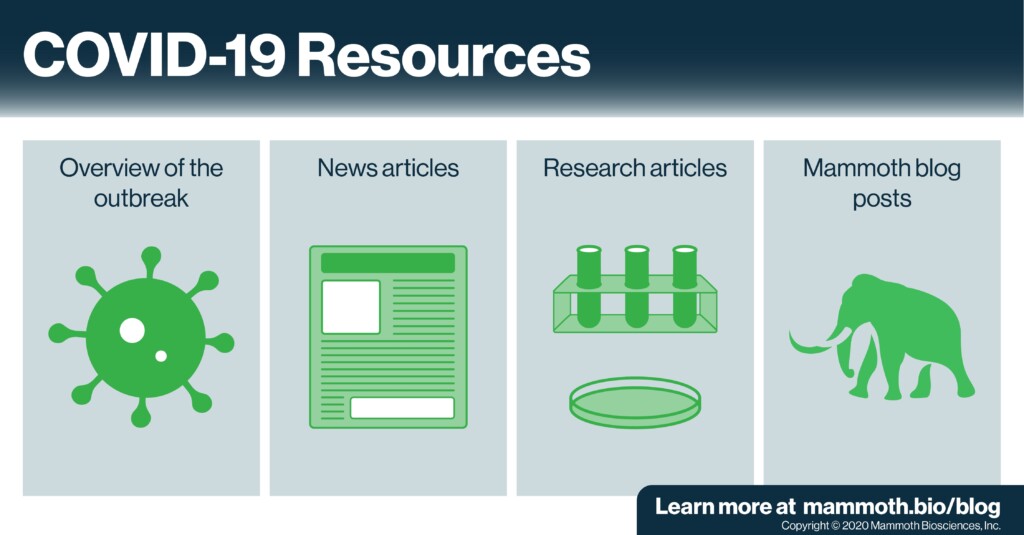 The COVID-19 outbreak has spurred many researchers and clinicians into action. The pace at which they've mobilized is inspiring. It has led to the publication of many news articles, think pieces, and research papers. Yet, these rapid developments can make it difficult to get a good grasp on everything that's happening. To make it easier, we've compiled the list of COVID-19 resources found in this post. This is not intended to be an exhaustive list. Instead it can be a starting point for further research on the SARS-CoV-2 virus and the COVID-19 disease.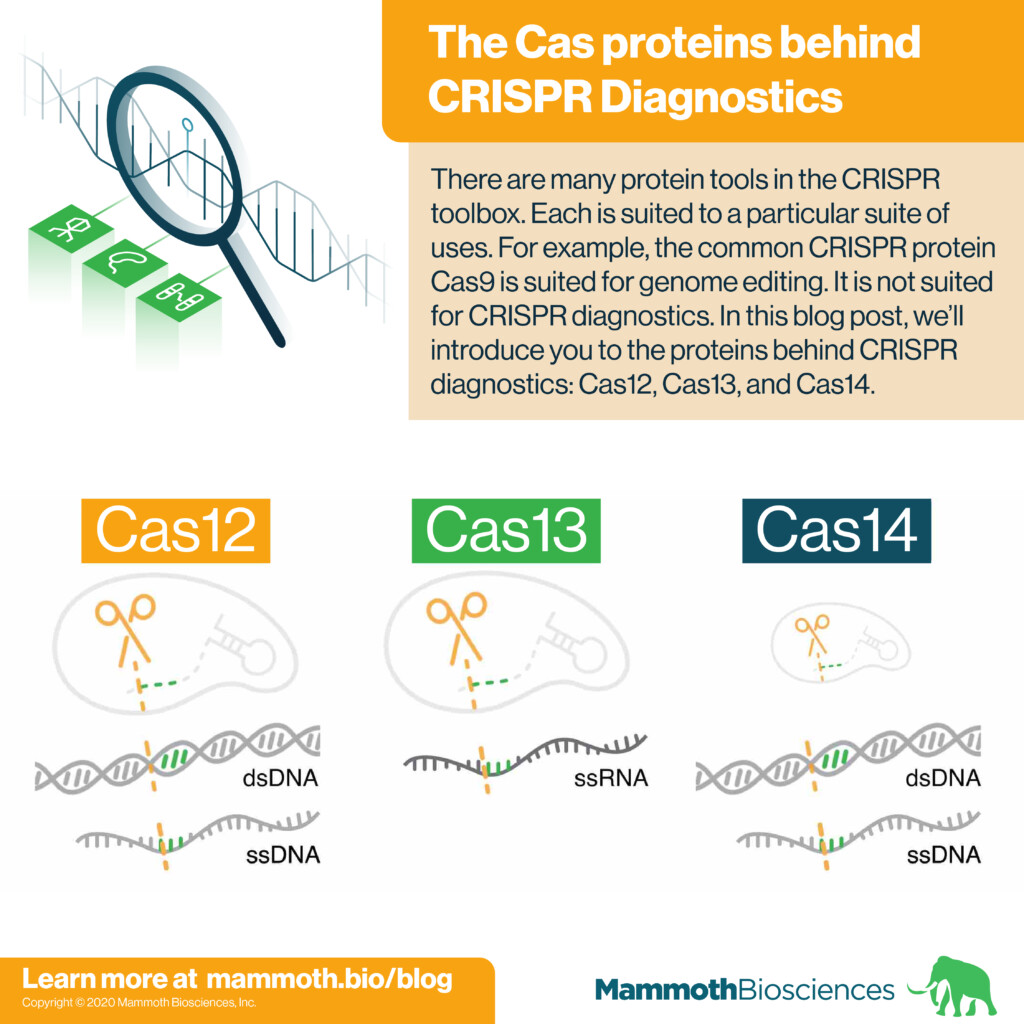 There are many protein tools in the CRISPR toolbox. Each is suited to a particular suite of uses. For example, the common CRISPR protein Cas9 is suited for genome editing. It is not suited for CRISPR diagnostics. In this blog post, we introduce you to the proteins behind CRISPR diagnostics: Cas12, Cas13, and Cas14.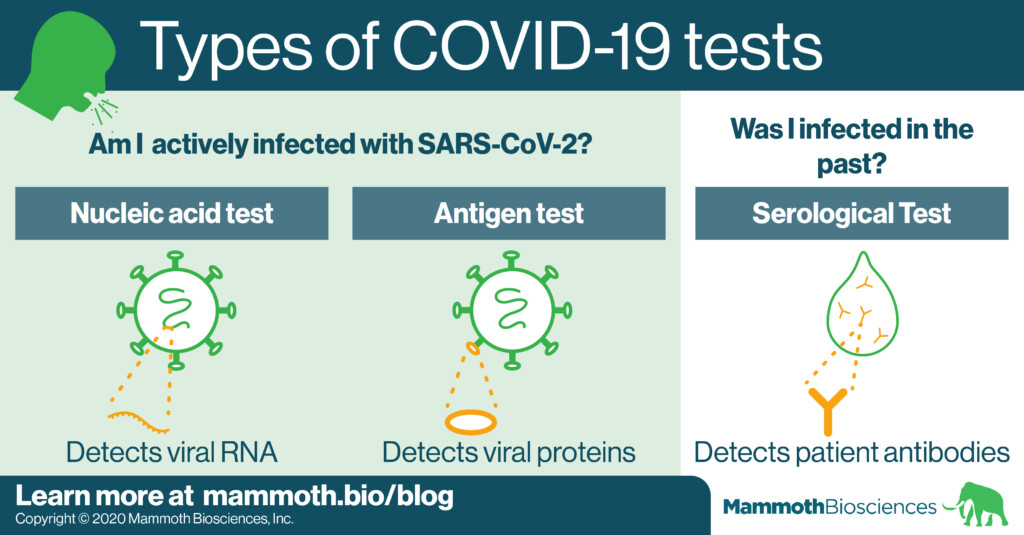 In order to slow and stop the COVID-19 pandemic, we need to be able to quickly and accurately determine who is currently infected and who has been infected with SARS-CoV-2. With these key pieces of information, we can identify hot spots for infection. We can also prioritize the allocation of resources to those who are most at risk. We can even loosen or tighten social restrictions in more effective ways.
In this blog post, we cover the 3 most common types of COVID-19 tests and how they can be used to help control the pandemic.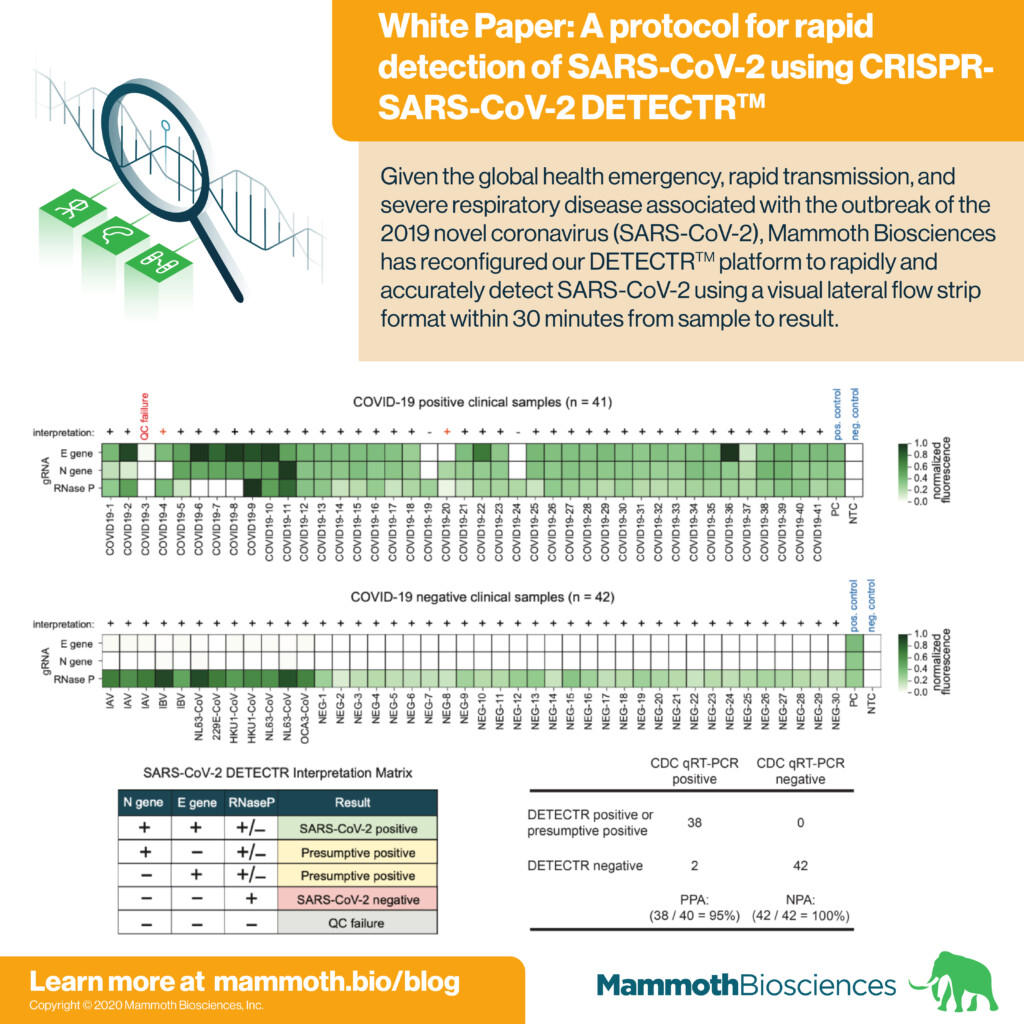 Given the global health emergency, rapid transmission, and severe respiratory disease associated with the outbreak of the 2019 novel coronavirus (SARS-CoV-2), we've adapted our ​DETECTRTM platform to rapidly and accurately detect SARS-CoV-2 using a visual lateral flow strip format. The white paper linked in this blog post describes how we've reconfigured our CRISPR-based DETECTRTM platform with readily available components to rapidly detect #SARSCoV2 within 30 minutes. We hope this information will enable better solutions for rapid diagnostics.
That's it for our favorite blog posts of 2020. We publish new posts roughly twice a month so be sure to check back in on the Mammoth blog often. And, of course, you can follow us on Twitter, LinkedIn, Facebook, and Instagram where we always announce new posts.