Mammoth Biosciences
03/29/2022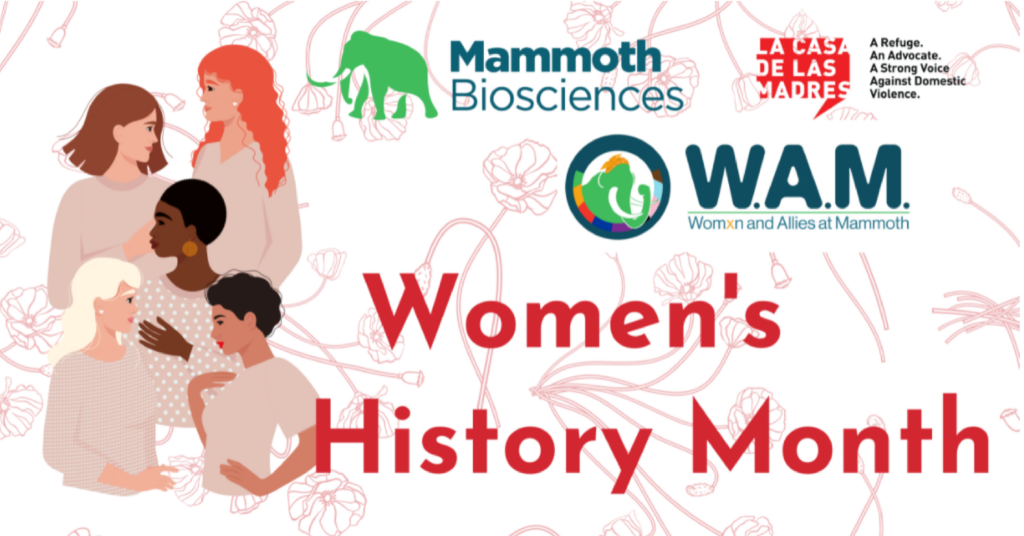 As a part of the Womxn and Allies at Mammoth (WAM) mission to "empower womxn and allies, and elevate them to their full potential at Mammoth and beyond," we aim to provide resources to and support womxn and allies in our local community (the San Francisco Bay Area). In support of this goal and in recognition of Women's History Month 2022, we recently ran a fundraiser for La Casa de las Madres, a non-profit focused on supporting victims of domestic violence in San Francisco.
La Casa de las Madres' mission is to respond to calls for help from domestic violence victims, of all ages, 24 hours a day, 365 days a year. They support victims of domestic violence by:
Providing a 24/7 help line (both phone and text)
Providing counseling and additional services at their drop-in center in downtown San Francisco
Training organizations and individuals to improve their understanding of domestic violence and healthy relationships and to equip them to respond to domestic violence
The very tangible resources provided by Casa de las Madres include a confidentiality located shelter for victims, housing assistance, safety planning, and risk assessment. Through their efforts, they've sheltered hundreds of women and children and provided thousands of days and nights of safety in 2021 alone. You can learn more about their life-changing impacts on their website and in their 2021 annual report.
We worked with the team at La Casa de las Madres to develop a fundraiser to support their work because of their focus on helping women and children, their excellent outreach and educational resources, and their track record of success.
Harnessing our competitive spirit to support victims of domestic violence
La Casa de las Madres uses orange, beaded bracelets to raise awareness of teen dating violence and to show teens that someone has their back. Organizations can volunteer to build the orange bracelets for La Casa de las Madres and, in the process, encourage those who participate to donate to La Casa.
Mammoth is chock-full of determined individuals who love a little healthy competition. So, to fuel our own fundraising efforts, we encouraged Mammoth employees to form teams of 4-5 who would compete to build the most orange bracelets over 2 hours (bracelet materials were provided by Mammoth). In order to participate, each team member had to donate at least $25 to La Casa de las Madres. The 3 teams who built the most bracelets won a variety of prizes including a team lunch and a spa visit!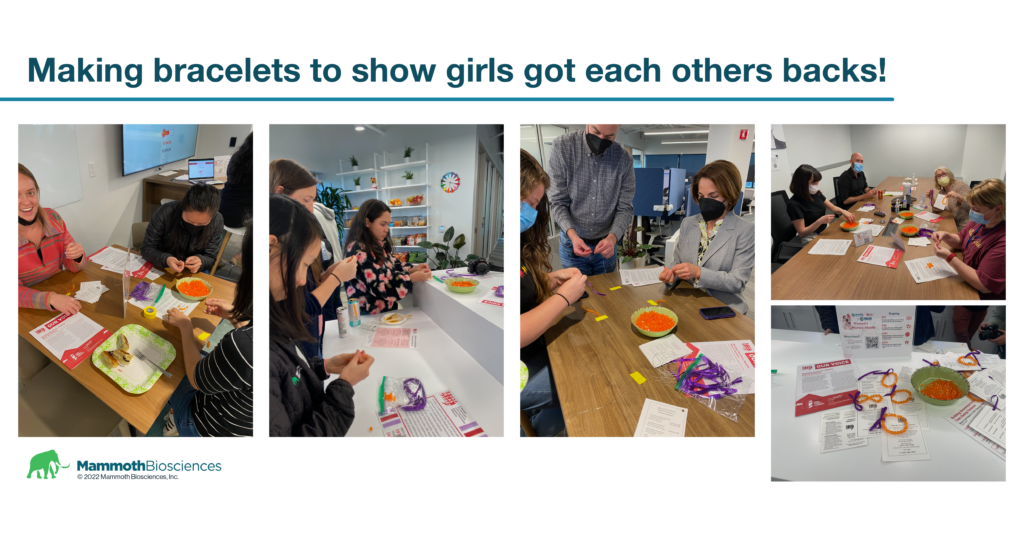 At the end of the event we raised over $3,200 and made more than 200 bracelets!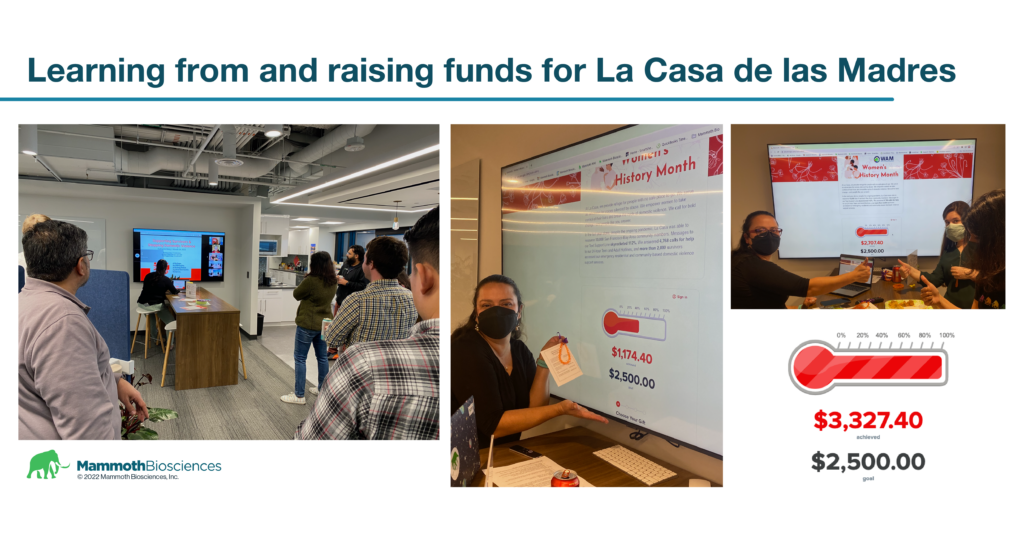 How can you help support victims of domestic violence?
If you'd like to support victims of domestic violence on your own or through your organization, we highly recommend reaching out to La Casa de las Madres. They can:
Of course, you can always donate directly to La Casa de las Madres. However you choose to help, please share your efforts and encourage others to participate!
Learn about some of our other WAM and JEDI (Jusitice, Equity, Diversity, and Inclusion) -sponsored events: