Tyler Ford
12/30/2019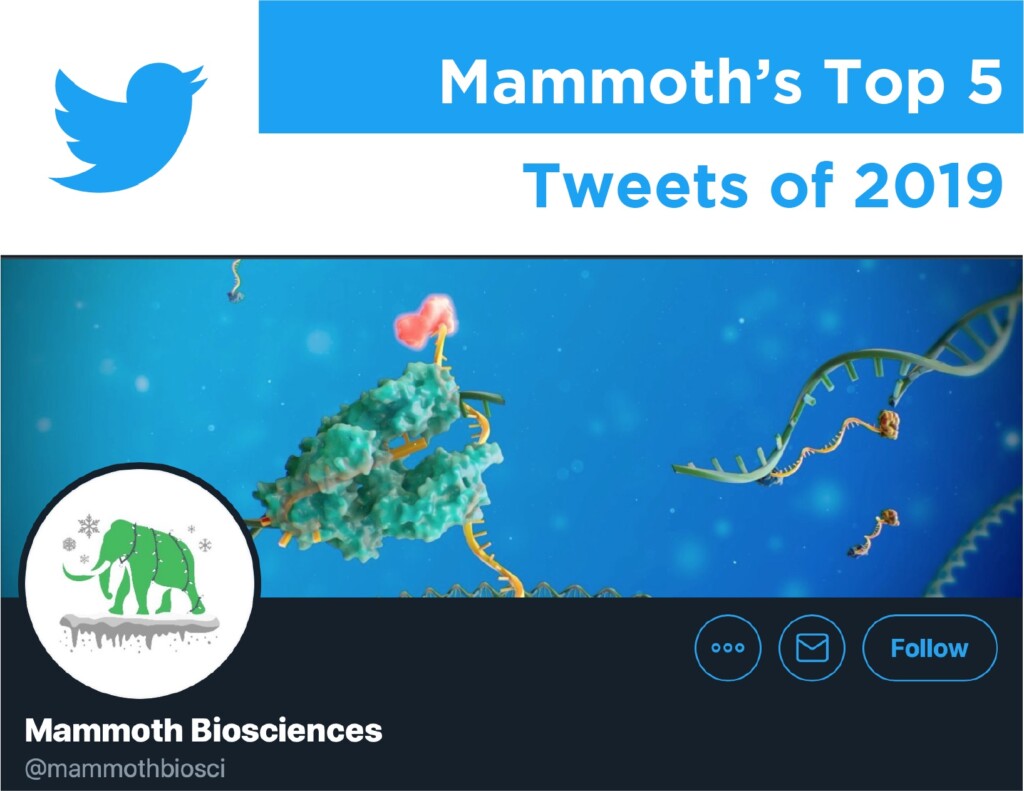 An expanded CRISPR toolkit will revolutionize the worlds of molecular diagnostics, genome editing editing, basic research, and more. As part of our efforts to spread the word about the importance of an expanded CRISPR toolkit, we've enhanced our presence on social media and, in particular, Twitter. On this fantastically useful platform for connecting with scientists, we highlight developments at Mammoth, summarize current research, showcase our education efforts, and highlight many of the amazing people who work at Mammoth.
To give you a clearer picture of what we offer on Twitter, this post highlights our top 5 tweets from 2019 (as measured by impressions and excluding posts promoting open positions at Mammoth). We hope this post will convince you to follow us on Twitter and join the discussion on the CRISPR revolution!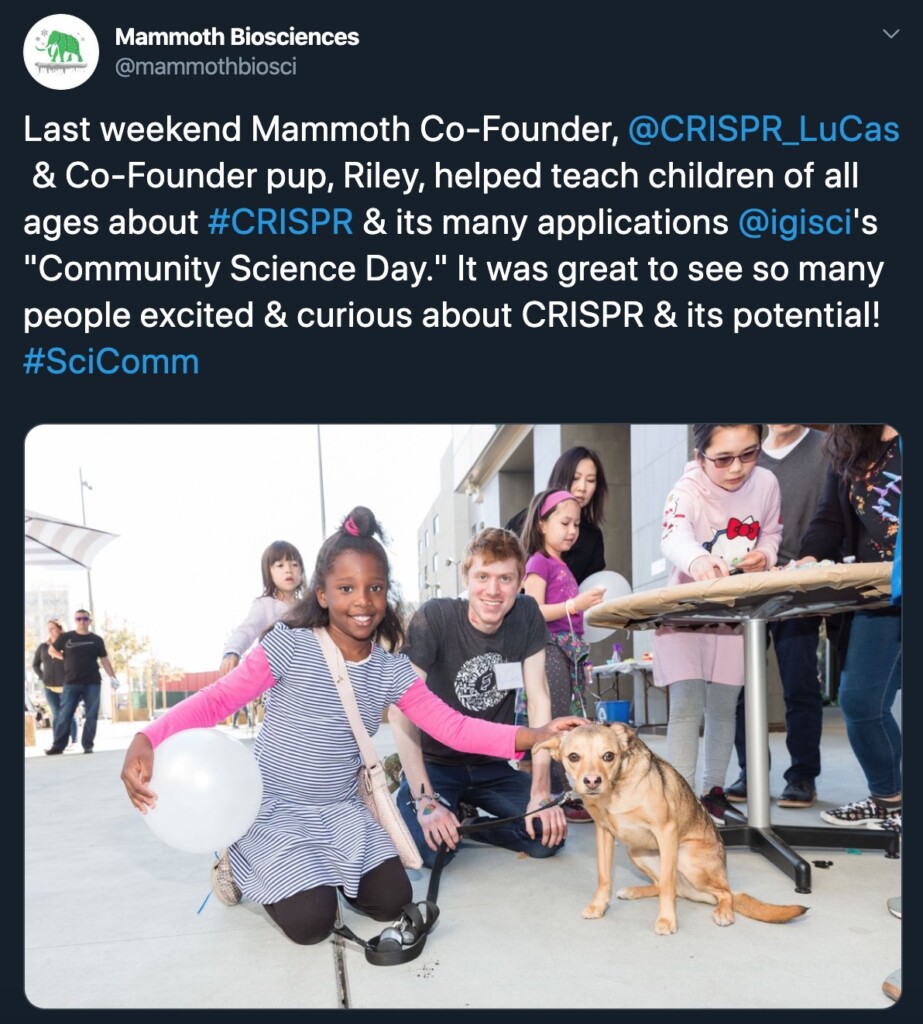 In addition to speaking with reporters and researchers, we believe it's important to discuss the CRISPR revolution directly with the public. In this tweet, we highlight how Mammoth Co-founder, Lucas Harrington spoke with curious minds of all ages and backgrounds at a CRISPR outreach event on the UC Berkeley Campus – the Innovative Genomics Institute's "Community Science Day."
This tweet promotes an article featuring an interview with Mammoth Co-founder Lucas Harrington. In the article, Lucas discusses the potential of recently discovered CRISPR protein, Cas14. TLDR – Cas14 is much smaller than other Cas proteins and can potentially be used for more applications because of its small size. You can learn more about Cas14 and the other Cas proteins behind CRISPR diagnostics in this blog post.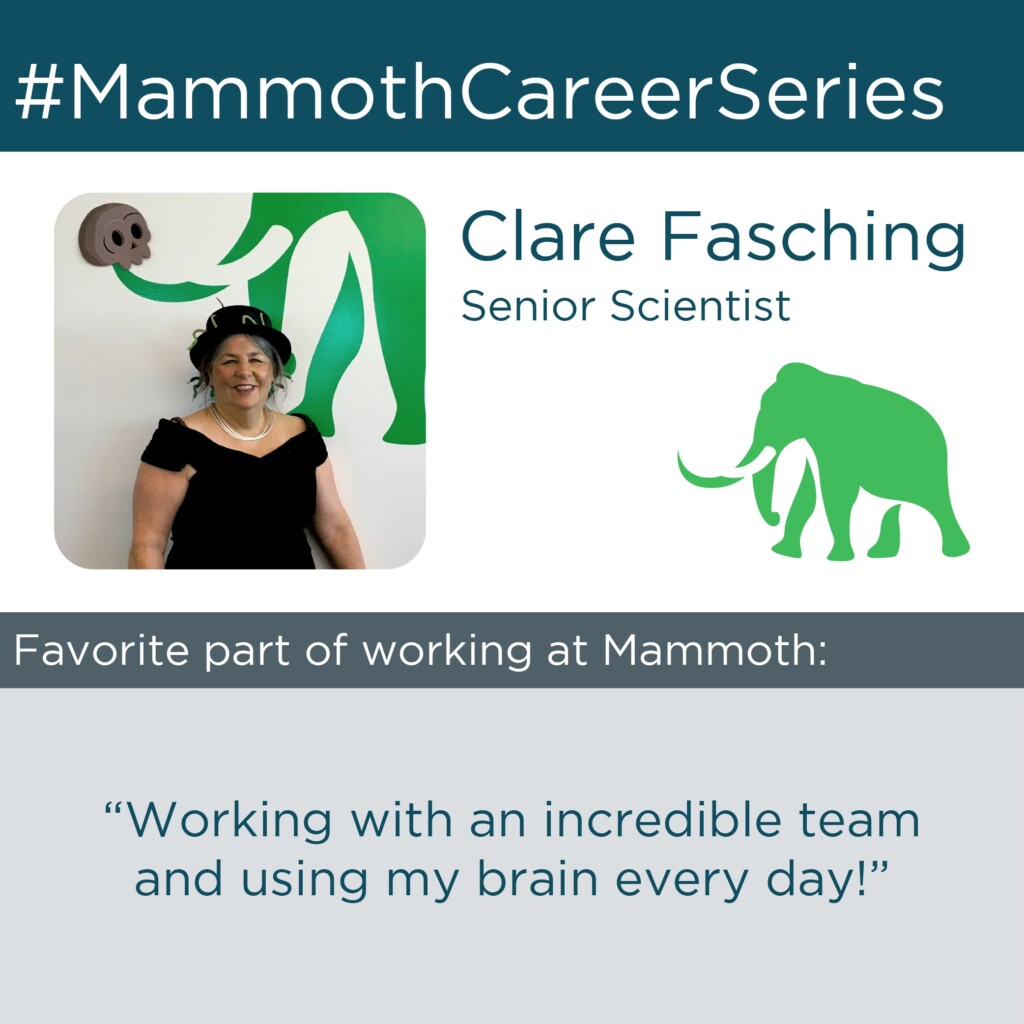 We're incredibly proud of all the fantastic people who work at Mammoth. In our #MammothCareerSeries, you can learn a bit more about Mammoth team members, their career paths, and their day-to-day lives at Mammoth. You can also find #MammothCareerSeries posts on Instagram. If you'd like to join the Mammoth team yourself, you can find our open positions on our website.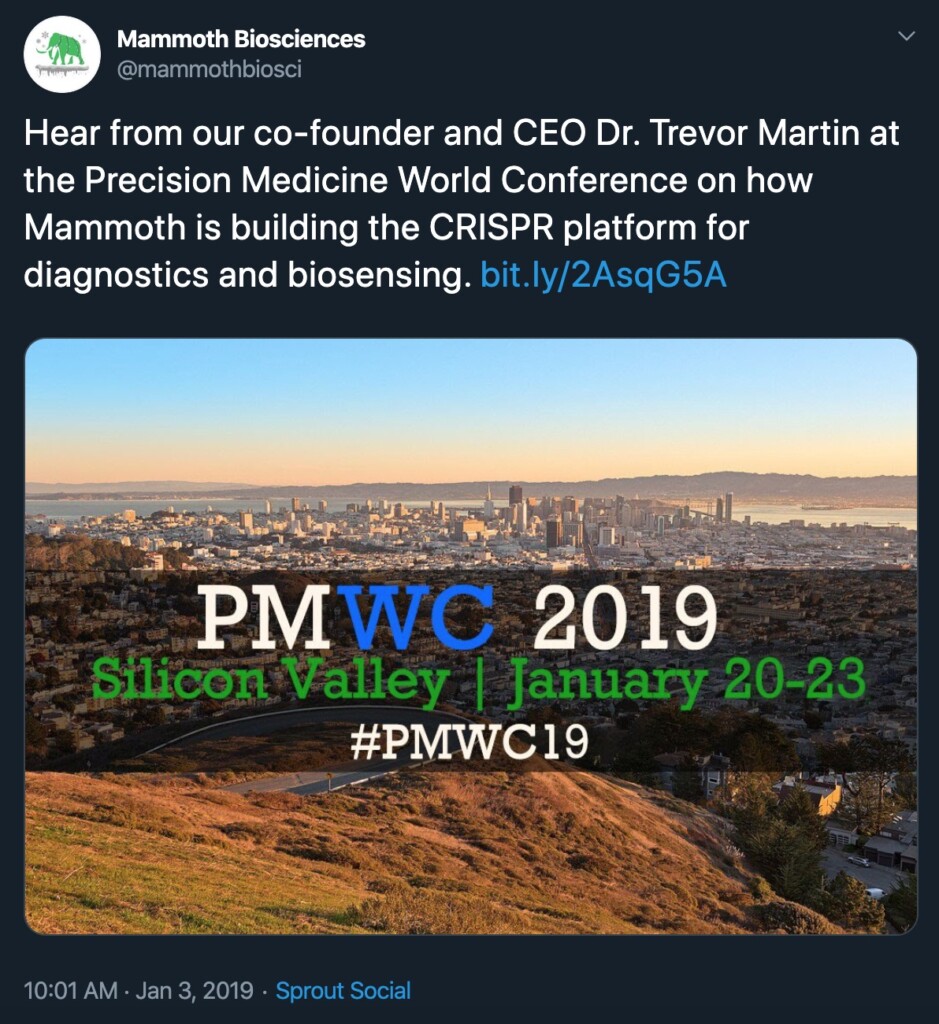 Members of the Mammoth Leadership team often travel to conferences around the world discussing CRISPR's role in molecular diagnostics, genome editing, and more. Check out our feed to learn where you might hear or even meet co-founders Trevor Martin, Janice Chen, & Lucas Harrington. If you'd like to inquire about partnering with us, please check out our "Partner" page.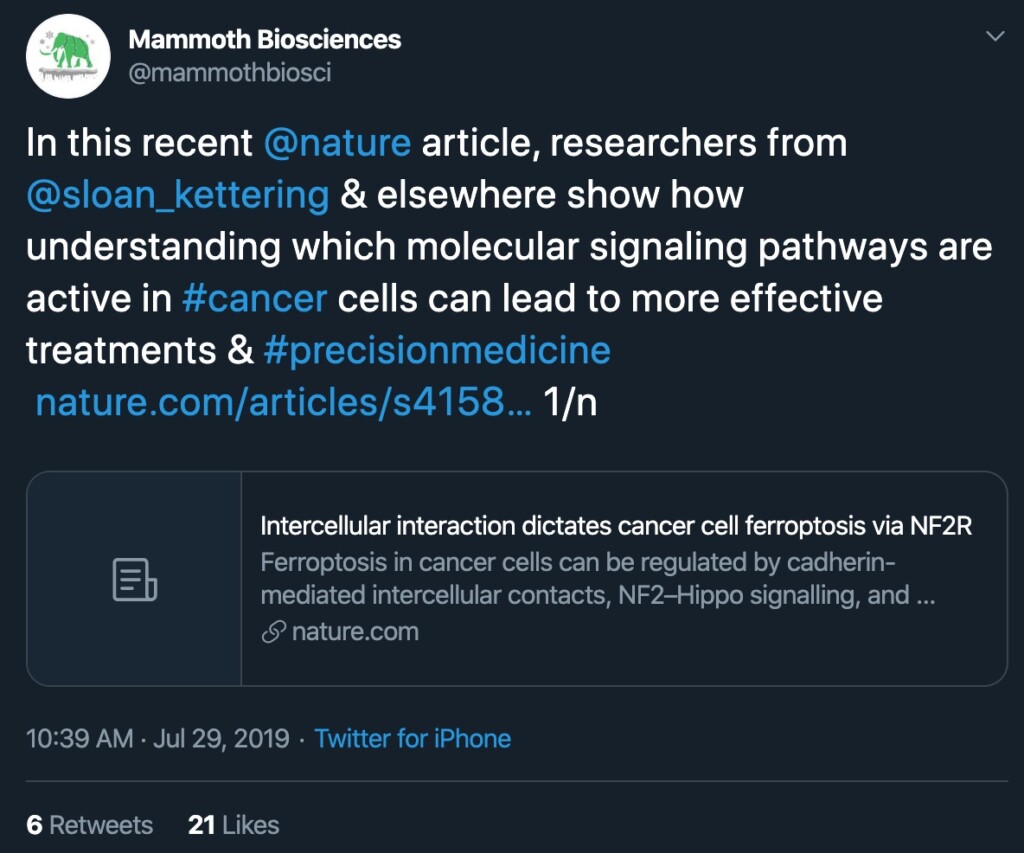 Due in large part to genomics and genome editing technologies, it's an incredibly exciting time in biological research! In our #MammothDigest tweets, we distill the findings from recent research papers covering areas including cancer, CRISPR, infectious disease, microbiology, and more. These summaries are generally 5-10 tweets long. They cover key findings without injecting opinion or bias. #MammothDigest tweets go out once or twice a week.
These were our top 5 tweets of 2019, but, of course, you can find new great content on our Twitter feed every week. Give us a follow and join in the discussion on the CRISPR revolution. You can also find us on LinkedIn, Instagram, and Facebook.