Tyler Ford
12/12/2019
Mammoth Biosciences is excited to announce the hiring of Peter Nell and Ted Tisch. Peter and Ted join the current executive team of Trevor Martin, Janice Chen, Lucas Harrington, and Jennifer Doudna. With these hires, Mammoth brings seasoned executives who are vastly experienced with the CRISPR-based therapeutics and life science markets.
Peter Nell – Chief Business Officer and Head of Therapeutics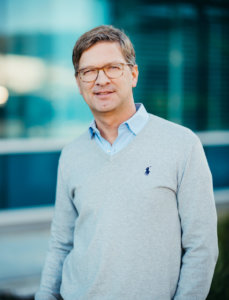 Peter joins Mammoth Biosciences as Chief Business Officer and Head of Therapeutics. In this role, he'll leverage his vast business development and corporate strategy experience from Casebia Therapeutics. Peter co-founded Casebia as a Joint Venture between Bayer HealthCare and CRISPR Therapeutics. He also served as the site head for Casebia's San Francisco research presence. It has recently been announced that pending closing of the transaction, Casebia will operate under the direct management of CRISPR Therapeutics. During Peter's time at Casebia, the company addressed various challenges of CRISPR-based therapeutics with most advanced projects moving into the preclinical phase within a short timeframe.
Prior to this engagement, Peter held various positions at Bayer HealthCare with increasing responsibilities including R&D, Alliance Management, Business Development & Licensing, and Strategic Marketing. He is listed as co-inventor on more than 45 patents, and author or co-author of several scientific publications and book contributions. A chemist by training with education from the Universities of Freiburg, Heidelberg, and Bristol, Peter received his Ph.D. in organic chemistry from the University of Marburg followed by postdoctoral studies in medicinal chemistry at Stanford University.
Learn about the many applications of genome editing in therapeutics and beyond!
Ted Tisch – Chief Operations Officer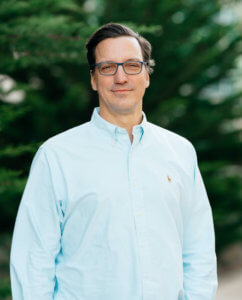 Ted joins Mammoth Biosciences as Chief Operations Officer after four years at Synthego Corporation where he grew the company from 18 to 250 employees. In this role, he was responsible for three critical areas of growth for the company. He established the product development programs for two CRISPR-based product lines: CRISPRevolution and Engineered Cells. He also drove the development of manufacturing operations for these product lines. Finally, he built out Synthego's commercial program to support these product lines. He worked in areas ranging from commercial marketing and commercial operations to global direct and distributor sales.
Previous to Synthego, Ted was Vice President-General Manager for the $200M Protein Function Division at Bio-Rad Laboratories with full P&L responsibilities spanning bioprocessing, multiplex immunoassay, imaging, chromatography technical portfolios, and life science education programs. Ted held various roles at Bio-Rad including leading roles in product and commercial management, manufacturing operations, and product research and development. Ted received his M.S. in organometallic chemistry at the University of Nevada-Reno.
We're incredibly excited to welcome Peter and Ted to the Mammoth Team! If you'd like to join our team, check out our open positions!
To learn more about the Mammoth Team, check out our #MammothCareerSeries on instagram!